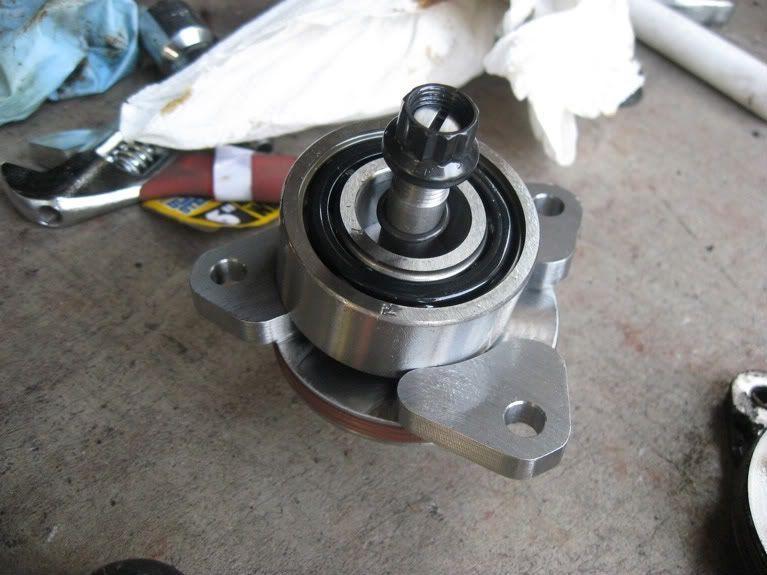 LN Engineering upgraded dual row IMS bearing and flange.
If you're considering a Boxster and have done your homework, you've no doubt raised an eyebrow at stout warnings regarding intermediate shaft (IMS) bearing failures sending engines to the scrap heap. No doubt, one is shaky to pull the trigger on a Boxster when presented with
"there's this thing called an IMS bearing that can fail and blow up an engine that you can't afford to replace."
On the other hand, if you already own a Boxster, you've probably turned the key at least a few times and thought
"is my engine going to turn into an eligible candidate for an enthusiast's coffee table?"
Fortunately, there are kits available to replace the IMS bearing and prevent your engine from spending the rest of its life in a living room. What's more, they're not extremely expensive nor are they extremely hard to install. The kits cost ~$600-$700 depending on what type of bearing you have.
Click the link to read more.