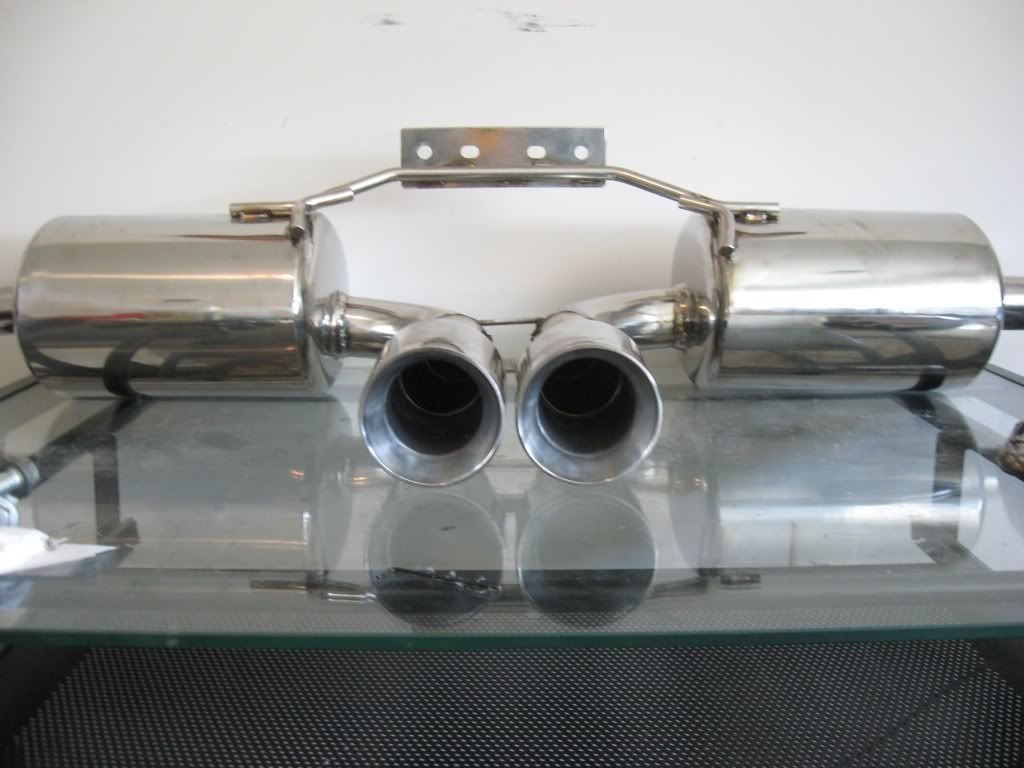 Customized budget exhaust - total cost? About $450!
Porsche, trying to deliver some audible pleasure to its buyers, flagrantly positioned the Boxster's engine intake near the driver's head. This does a reasonable job of conveying the flat-6 soundtrack. 
Unfortunately Porsche decided to, in earlier models at least, completely mute the exhaust tone using bland tips and a bloated muffler. This is great for those who prefer their films the same way they prefer their cars (silent),
  but a bit of a downer to those of us who want some more sound.
Unfortunately, most decent catback exhaust systems for the Boxster cost $800-$1000+.The cheapest I'd found was a $600 Chinese catback on eBay but I found the tips quite ugly and I was not about to pay $600 for the thing. Sure I wanted my car to sound good, but not so much that I'd spend over a grand on a muffler. 
So I decided to improvise, and modify a cheap, $300 exhaust to my liking. Read on!