While they could still stop the car the way throwing a boat anchor out the back would, my Brembo calipers did not have the shiny red finish they bore the day they left the factory.
Having done powdercoating work back in the day (I used to paint wheels, valve covers, all sorts of things) I decided to refinish them myself.
(apologies for the mix of cell phone and camera pics, I used whatever was handy)
This is what I started with. Yuck. Hard to tell, but the red had become dull with no gloss at all.
Click the link to see my refinishing make these look like new again!
After a trip to the local sandblaster and a quick rinse with the hose, the brakes are now a fresh canvas: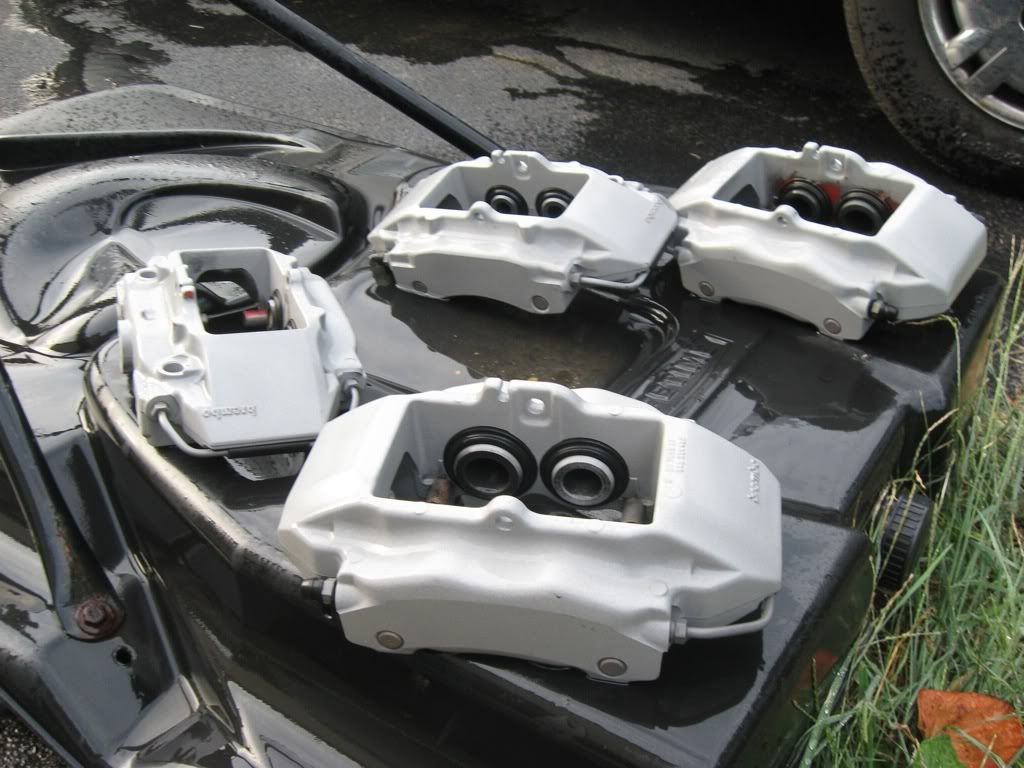 Then the painstaking process of disassembly. One by one, the pistons have to be removed and the seals have to be carefully fished out of the bores. Here's one done: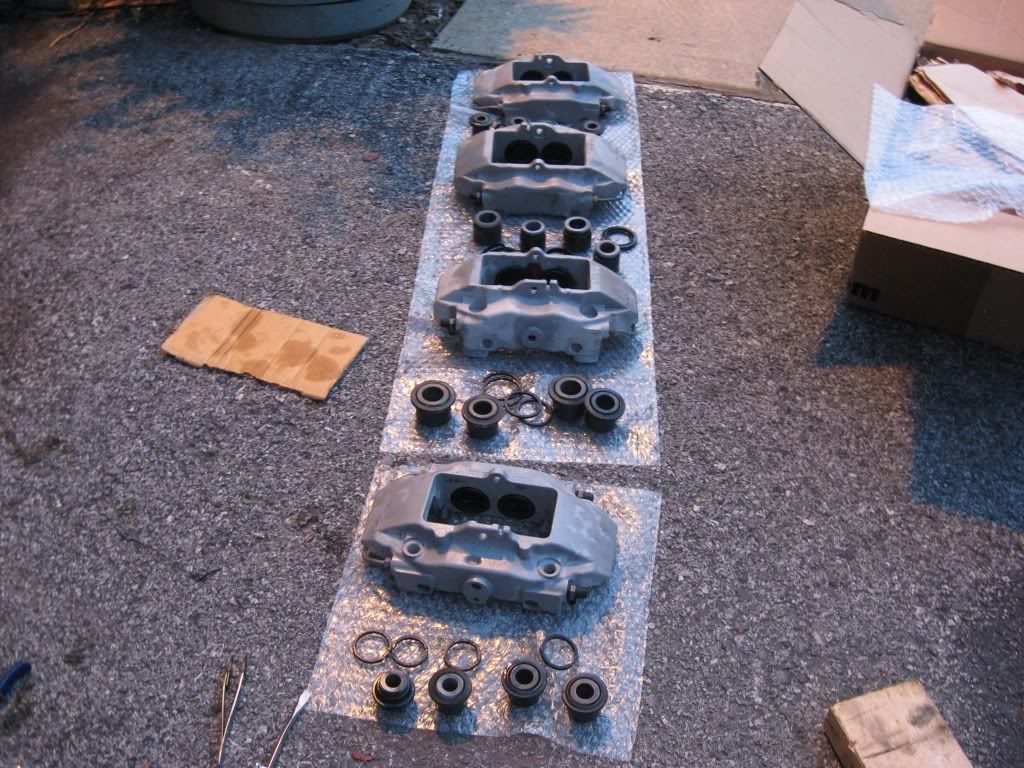 After powdercoating, this is what they look like fresh out of the oven:
New Porsche decals, new bleeder valves, new caps and pads applied. The beads are raindrops, not defects!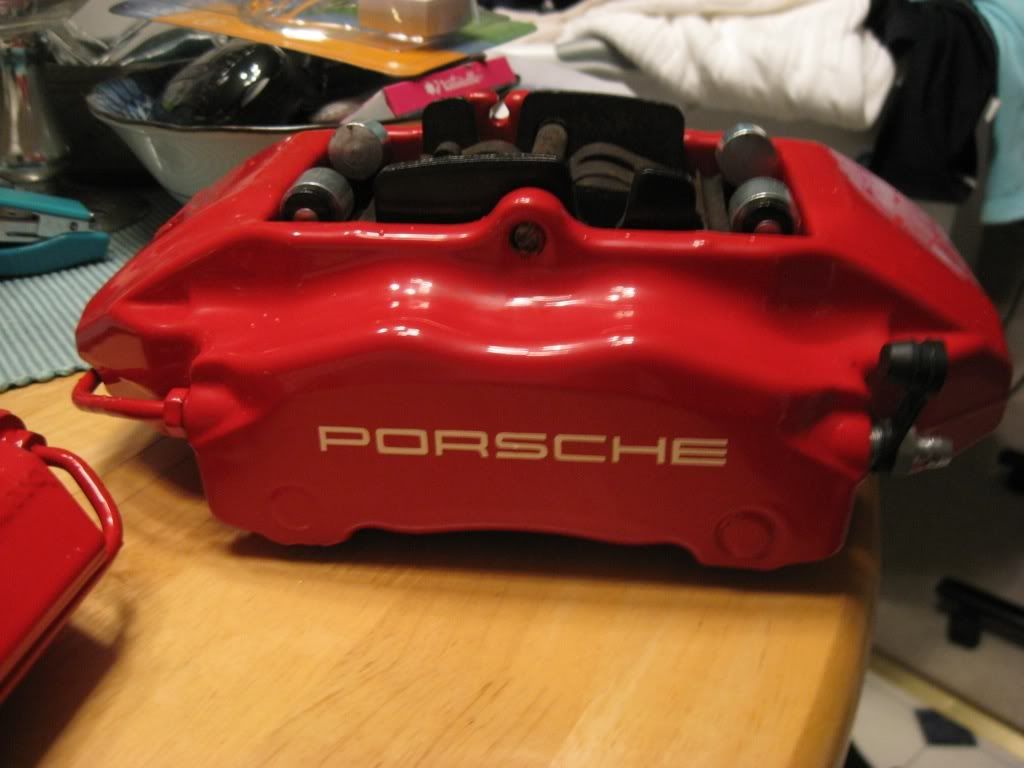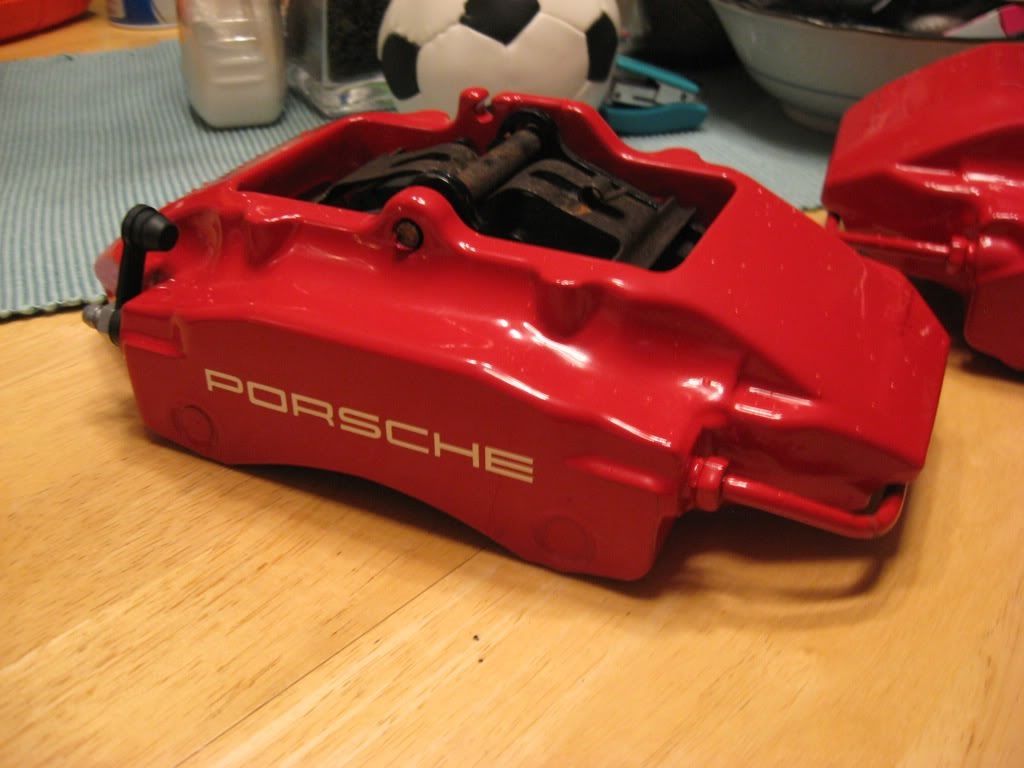 Back on the car. Picture might look a little familiar!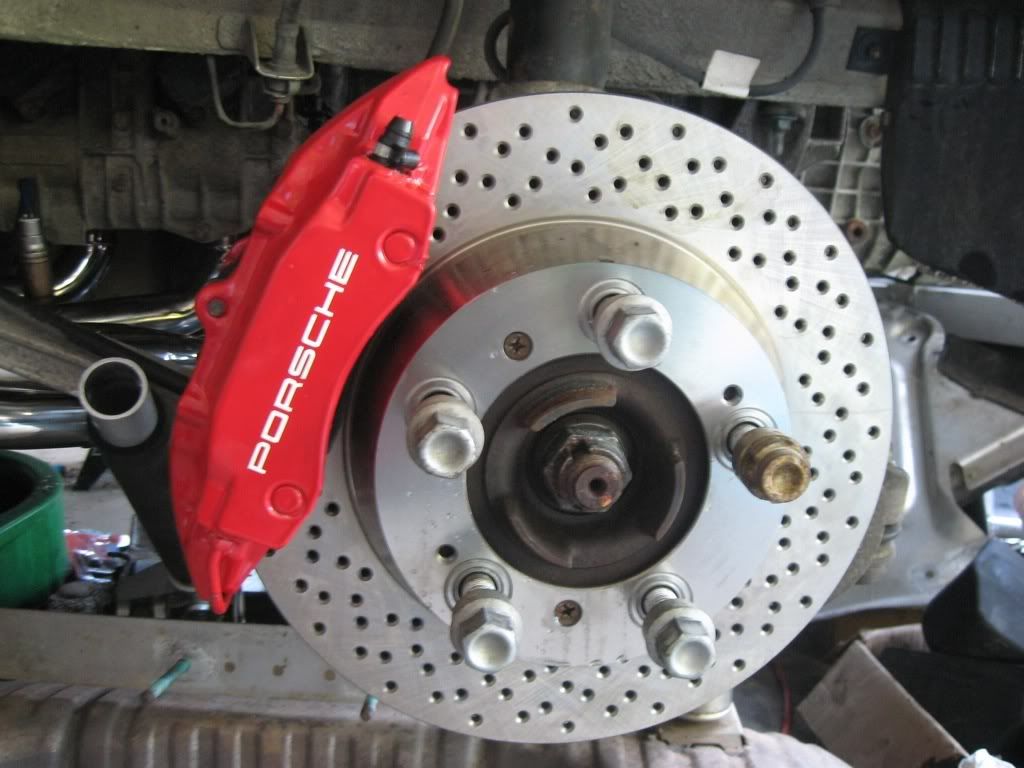 If your calipers are looking worn, I highly suggest getting them refinished, gives each corner a really fresh look.